THE MISSION
My goal is to abstract the best out of everyone I connect with. Inspire people to be Unapologetically Self Expressed and to invest in themselves by pursuing what they are truly passionate about in life. Here I provide you my entire life's tips, tricks, and secrets to success so you have resources available to make a life by design possible. I believe in you, now it's time you start too.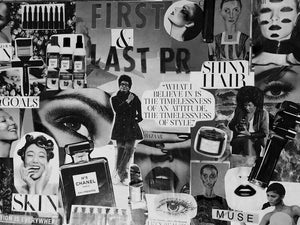 LIMITED SEATS AVAILABLE
1 ON 1 MENTORSHIP
Reserve your spot today in my exclusive and personalized transformation program
REGISTER NOW
MORE INFO
LIFE BY DESIGN | COACHING GUIDE
The highly anticipated release of my first program where I share with you all the tools you need to make a drastic transformation in the core aspects of your life. Master the inner workings that will allow you to evolve into the best version of yourself TODAY!
GET STARTED
ABOUT KAY
Kay Jenkins is an example of if "you want it bad enough you will achieve it". The strength and perseverance that she developed over the course of many trials, is where she embodies empowerment, curated by Kay that she is now sharing with those who have been a part of her journey. This is where the Life by Design concept was created.
READ MORE
★★★★★

Kay has helped me come out of my comfort zone and take charge of uncomfortable situations and speak my mind. I've never felt more happy/motivated in my entire life.

Gabby L.

Atlanta, GA
★★★★★

"What drew me to Kay was her energy and her thoughts for big ideas. She's been able to teach me alot and it's led to me having a ton of success and prosperity.  

Marissa B.

Los Angeles, CA
★★★★★

Kay worked with me to identify what I want to change in my life, offering support and guidance that I have found to be incredibly helpful me focus on what I need to do, boosting my confidence . I would have no hesitation recommending Kay.

Olivia D.

Charleston, SC
★★★★★

Since working with Kay my confidence and self worth have grown. Kay is a professional, approachable coach who works with you in developing an insight into the beliefs and values that are holding you back from enjoying life to the fullest.

Hailey S.

Wilmington, NC
★★★★★

Contacting Kay even though I was doubtful life coaching was for me or in any way going to help at all has turned out to be one of the best life decisions I have ever made. In a few short weeks my life has gone from being in a very dark unmanageable place to being one where the future looks so much happier, manageable and exciting.

Sandra M.

San Fransisco, CA